30 décembre 2012
SM ENTERTAINMENT DANCE UNIT CLIP
SM ENTERTAINMENT DANCE UNIT CLIP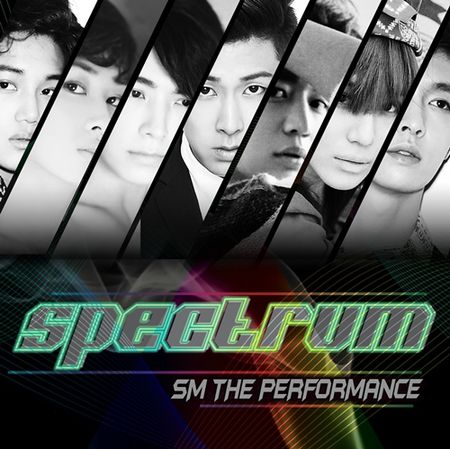 L'unite des experts de la danse de la maison SM Entertainment fait encore des siennes en cette fin d'annne 2012.
Bon nombre d'idols reveraient de posseder un tiers de capacite de danseur de chacun des membres de cette unite d'elite coreenne composee de Yunho (TVXQ), Donghae et Eunhyuk (Super Junior), Minho et Taemin (SHINee), Kay et Lay (EXO).
Lors de l'annuel emission de fin d'annee SBS Gayo Daejun, les fans ont pu apercevoir pour la premiere fois la performance live de ce groupe mixte 100% made in SME. Le titre de leur single 'Spectrum' est une reprise de DJ Zedd et leur choregraphie a ete specialement creee par le choregraphe NappyTabs.
TITRE SINGLE : Spectrum
VIDEO :
Live SBS Gayo Daejun
Source : allkpop
Pichu ~
29 décembre 2012
GIRLS GENERATION COMEBACK TEASER
GIRLS GENERATION COMEBACK TEASER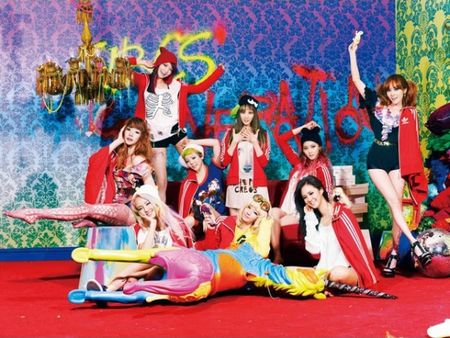 Toutes et tous les fans des neuf parfaites baby dolls coréennes seront les premiers ravis d'apprendre le grand retour au complet des muses de la maison SM Entertainment. En effet, Taeyeon et ses consoeurs commencent la promotion de leur tout nouveau single intitulé "I got a boy", extrait de leur 4e album studio.

TRACKLIST :
01. I Got a Boy
02. Dancing Queen
03. Baby Maybe
04. 말해봐
05. Promise
06. Express 999
07. 유리아이
08. Look at Me
09. XYZ
10. 낭만길
Apres avoir devoilé un teaser individuel pour chaque membre, la chaine officielle Youtube SMTOWN dévoile le teaser version 'dance' . On y apercoit les idols dans un style qu'on ne leur connaissait pas (encore). Un look vestimentaire 100% streetwear et coloré a outrance. Pour leur comeback, les princesses de la Kpop ont d'ors et deja annoncé laisser de coté leur talon aiguille pour une performance de 'haute qualité'.
Chers amis, nous allons devoir patienter jusqu'a l'année prochaine, le 03 janvier précisement, pour apprecier le premier live comeback de nos Soshi. Les neuf chanteuses feront alors leur comeback sur le plateau de Mnet Countdown.
TITRE ALBUM :
Vol. 4 I got a boy
TITRE SINGLE : I got a boy
DATE : 03/01/2013
Prevente disponible sur YesAsia (random version)
TEASER :
Credit : SMTOWN
Source : allkpop
Pichu ~
28 décembre 2012
JAEJOONG SOLO DEBUTS
JAEJOONG SOLO DEBUTS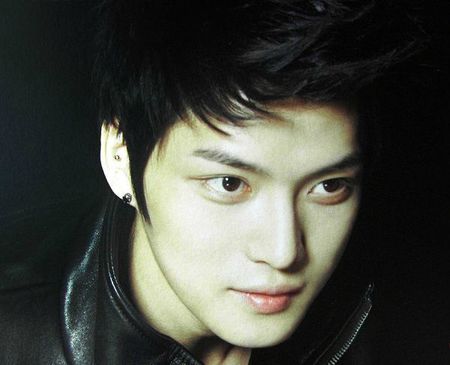 Jaejoong du groupe JYJ commence ses activités en solo pour la première fois depuis ses débuts. Il sortira en janvier 2013 son propre mini-album, avec diverses chansons rock auxquelles a participé Kim Ba-da, chanteur principal du groupe rock légendaire « Sinawe ».

A travers cet album, le jeune chanteur révélera sa voix enrouée et rude pour des chansons en notes hautes. En effet, il avait déjà montré son talent en tant que chanteur de rock, en interprétant « Cela seul est mon univers » et « Pour toi » dans des concerts au Japon. De plus, il a écrit les paroles de tous les tubes de l'album.

Kim Ba-da a indiqué que « Jae-joong a de grandes qualités de chanteur de rock et il est très sincère à l'égard de la musique. Son style de chant un peu sexy et « glam » est charmant. »

Les bandes annonces de l'album seront révélées à compter de la semaine prochaine et le clip vidéo est également en préparation.
Source : KBS World
Pichu ~
27 décembre 2012
HEALING CAMP
HEALING CAMP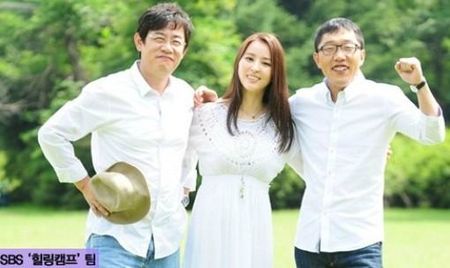 ORIGINE: COREE
TITRE: HEALING CAMP
NOMBRE EPISODES: en cours
MC : LEE KYUNG KYU, HAN HYE JIN, KIM JAE DONG
DIFFUSEUR: SBS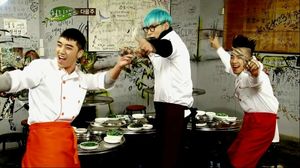 NOMBRE EPISODES : +70
PRESENTATION: Talk show autour des confessions des celebrites
GUESTS:
20120212 - BIG BANG
20120508 - IU
20121210 - PARK SHI HOO
VIDEOS :
BIG BANG

[KBB (VOSTFR)] 120212 SBS BIG BANG Healing Camp... par KBoysBands
TABLO

[icarus-walks.net] [ENG] Healing Camp part 1 par icaruswalksnet
25 décembre 2012
SUPER JUNIOR KRY NOUVEAU CLIP
SUPER JUNIOR KRY NOUVEAU CLIP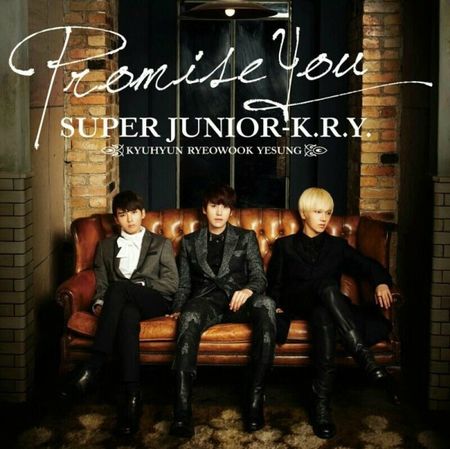 La sous-unite des Very International People Suju, Super Junior KRY, composee du maknae Kyuhyun, Ryeowook et Yesung, est de retour avec un single japonais intitule "Promise You". Decouvrez le nouveau clip ci-dessous :
TITRE SINGLE : Promise you
VIDEO :
Credit : avexnetwork
Source : allkpop
Pichu ~
23 décembre 2012
IN TIME WITH YOU
IN TIME WITH YOU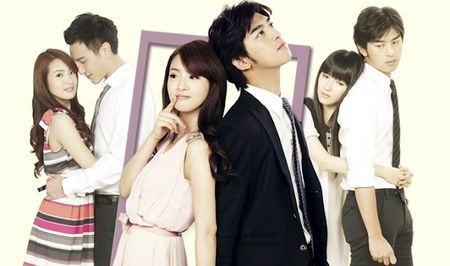 ORIGINE: TAIWAN
TITRE : IN TIME WITH YOU
TITRE ORIGINAL : 我可能不會愛你
ANNEE DE SORTIE : 2011
GENRE : ROMANCE
NOMBRE EPISODES : 13/24
DIFFUSEUR : GTV/ HUNAN TV
REALISATEUR : QU YOU NING
SITEWEB : http://www.gtv.com.tw/Program/S051420110924U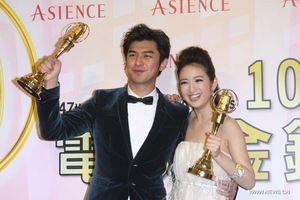 RECOMPENSES : Meilleur drama, acteur, actrice, realisateur, scenario au 47e Golden Bell Awards
CASTING :
ARIEL LIN (My secret garden, 2003; Seventh grade, 2003; Love contract, 2004; It started with a kiss, 2005; Tokyo Juliet, 2006; Legend of the condor heroes, 2008; Love or bread, 2008)
aka Cheng You Qing
BO LIN CHEN (Sonic youth, 2002; Crystal boys, 2003; Bug me not, 2005; A chinese tall story, 2005; Tokyo tower, 2007; Ketsuekigatabetsu Onna ga Kekkon Suru Hoho, 2009; LOVE, 2009)
aka Li Da Ren
ANDREA CHEN (Tiny times, 2013)
aka Maggie
SYNOPSIS : Le jour de son 30e anniversaire, Cheng You Qing recoit un email sur "les symptomes de la vieillesse prematurée" de la part de Li Da Ren, son meilleur ami depuis 14 ans. Incapable d'accepter que Li Da Ren est comme du bon vin qui vieillit bien, et elle non. Elle fait un pari avec lui pour voir qui va se marier en premier avant leur 35 ans. C'est a ce moment qu'elle reconnait que les candidats potentiels ne sont pas acceptables un assistant gay ou un ex-fiance qui l'a trompé. Le seul homme qui aurait pu l'aimer est son meilleur ami. Le probleme etant qu'ils se sont jurés ne jamais tomber amoureux l'un de l'autre...
OST : Willam Wei, Ariel Lin
TRAILER :
Credit : iswakfansubs201109
21 décembre 2012
THREE KINGDOMS RPG
THREE KINGDOMS RPG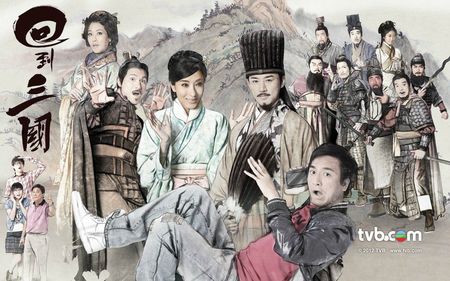 ORIGINE: HONG KONG
TITRE : THREE KINGDOMS RPG
TITRE ORIGINAL : 回到三國
ANNEE DE SORTIE : 2012
GENRES : HISTORIQUE, SCIENCE FICTION
NOMBRE EPISODES : 25
DIFFUSEUR : TVB
SITEWEB : http://programme.tvb.com/drama/threekingdomsrpg

CASTING :
KENNETH MA (To grow with love, 2006; The brink of law, 2007; D.I.E, 2008; The master of Tai Chi, 2008; Speech of silence, 2008; Man in charge, 2009; Born rich, 2009; In the chamber of bliss, 2009; Grace under fire, 2011; The hippocratic crush, 2012)
aka Szema Shun
RAYMOND LAM (Eternal happiness, 2002; Survival Law, 2003; Yummy yummy, 2005; La femme desperado, 2006; Heart of greed, 2007; The master of tai chi, 2008; The four, 2008; The mysteries of love, 2010; Men with no shadow, 2011; High and low, 2012)
aka Zhuge Liang
TAVIA YEUNG (Twin of Brothers, 2004; The academy, 2005; Dicey business, 2006; A pillow case of mystery, 2006; Heart of greed, 2007; Moonlight resonance, 2008; Sweetness in salt, 2009; Cupid cupid, 2010; Men with no shadow, 2011; Yes sir sorry sir, 2011; The rippling blossom, 2011)
aka Song Yau
SYNOPSIS : Szema Shun est un accro aux jeux videos qui va voyager dans le temps et se retrouver au temps des Trois Royaumes, va rencontrer des personnages historiques. Il devient le confident et conseiller de Zhuge Liang et va utiliser des strategies modernes pour surmonter les problemes et conflits. Shun va egalement faire la connaissance d'une servante dans le royaume.Il a toujours la possibilite d'entrer en contact avec sa soeur avec son smartphone.
OST : Raymond Lam
CLIP :
等你回来 par Raymond Lam
Credit : Lilian Yoong Zi Ying
20 décembre 2012
JYJ NEWS [UPDATE]
JYJ NEWS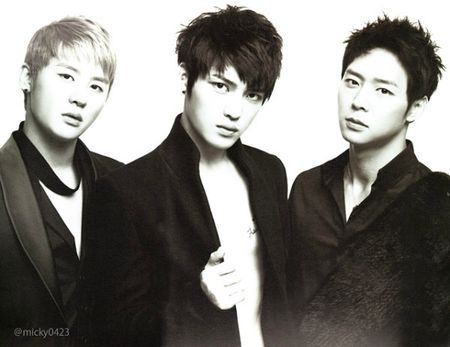 Alors que la dure bataille qui opposait les JYJ avec leur ancienne maison de disque SM Entertainment a pris fin, Jaejoong, Yoochun et Junsu ont désormais carte blanche a 100%. Une bonne nouvelle qui a certainement donné des idées a l'excellent compositeur qu'est Jaejoon, qui est au centre d'une rumeur : la sortie de son premier album solo pour janvier 2013. On rappelle qu'un nouvel album des JYJ a été annoncé pour la mi-2013 également. Info confirmée par Junsu lors d'une conférence de presse en Allemagne le 30 novembre dernier :
"Il est vrai que nous allons sortir un nouvel album l'an prochain (...) Il sortirait a la moitié de l'année. Jusqu'en debut d'année prochaine, nous allons gérer nos activités séparées, et nous pensons pouvoir se presenter ensemble en tant que JYJ a la mi-2013." (allkpop)
Pendant ce temps, Micky Yoochun continue de faire fondre les coeurs des netizens et spectacteurs de son dernier drama I miss you.
Le footballeur - danseur - interprète - comedien Xiah Junsu continue de promouvoir son solo album Tarantallegra dans une tournee internationale, avec une sortie inédite pour le titre "Even though I already know". Découvrez ci-dessous son clip ainsi que le teaser pour son concert de fin d'année intitulé '2012 XIA Ballad & Musical Concert with Orchestra'. Un événement pris d'assaut dès la mise en avant des tickets qui ne manquera pas d'etre exceptionnel.
Ne manquez pas de visionner le teaser de la sortie du premier JYJ SPECIAL MAGAZINE en janvier prochain :
N'oubliez pas de soutenir vos artistes préférés en achetant leurs album !
TITRE SINGLE : Even though I already know
Disponible sur YesAsia (edition normale)
VIDEO :
TEASER :
Source : MTVK
[UPDATE 04.01.2013]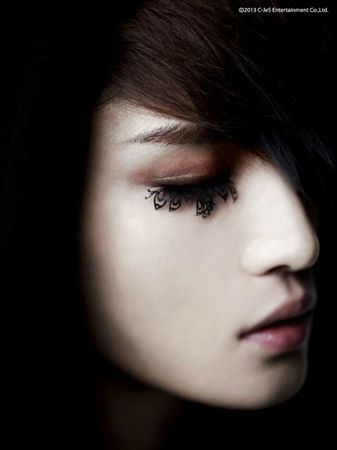 L'agence des JYJ a confirmé les débuts solo de Kim Jaejoong avec un premier album intitulé Mine. Dans 4 jours précisement, le 08 janvier 2013, les Cassies auront un apercu de sa collaboration avec Kim Bada avec un premier single "One Kiss".
C-JES Entertainment a declaré :
"Le titre de l'album de Kim Jaejoong est "Mine", dans le genre rock avec des sons puissants, avec l'aide de Kim Bada. Un clip a grande echelle a ete realisé pour bien se marier avec les paroles. Il va pré-sortir "One Kiss" dans l'apres-midi du 8 (janvier). Cette chanson met en valeur sa voix unique rauque et sensible, ca sera un single sophistiqué qui correspond bien avec la saison hivernale."
Avis aux fans, soyez sur les starting-blocks des le 7 janvier pour les pre-ventes du cd, la mise en vente des billets pour les premiers concerts solo de Jaejoong 'Your, my and mine' qui auront lieu lde 26 et 27 janvier.
Restez connectés pour suivre toute l'actu du Hero des idols coreens !
Always keep the faith ~
TITRE ALBUM : Mine
TITRE SINGLE : Only mine
DATE : 17/01/2013
Source : jyj3.net
[UPDATE 16.01.2013]
CLIP :
All credit : CJESJYJ
Pichu ~
19 décembre 2012
CAN WE GET MARRIED
CAN WE GET MARRIED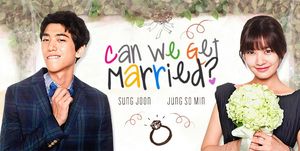 ORIGINE: COREE
TITRE : CAN WE GET MARRIED
TITRE ORIGINAL : 우리가 결혼할 수 있을까
ANNEE DE SORTIE : 2012
GENRES : COMEDIE, ROMANCE
NOMBRE EPISODES : 20
DIFFUSEUR : JTBC
SITEWEB : http://drama.jtbc.co.kr/wemarry
CASTING :
SUNG JOON (White Christmas, 2011; Lie to me, 2011; Shut Up Flower Band, 2012)
aka Jung Hoon
JUNG SO MIN (Bad guy, 2010; Playful kiss, 2010; Standby, 2012)
aka Hye Yoon
KIM SUNG MIN (Lotus Flower Fairy, 2004; Single again, 2005; Tears of diamond, 2005; Couple of fantasy, 2006; Family's Honor, 2008; The Reputable Family, 2010)
aka Do Hyun
JUNG AE JUN (The Youth in Bare Foot, 2005; Before and After: Plastic Surgery Clinic, 2008)
aka Hye Jin
SYNOPSIS : Ce drama raconte l'histoire d'une mere impliquant le mariage de ses filles, ce qui lui causent plus de tracas que de bien...
OST :
TRAILER :
Credit : kimluvvee
18 décembre 2012
CLAZZIQUAI PROJECT COMEBACK
CLAZZIQUAI PROJECT COMEBACK

Le trio des Clazziquai Project reprend les activités après trois ans de pause. Alex, DJ Clazzi et Horan sont réunis pour le meilleur et pour le pire, mais surtout pour promouvoir un nouveau single "Can't go on my own".
Les fans du groupe expérimental s'inquiétaient du récent départ d'Alex du label Fluxus Music mais il semble que cela n'affecte en rien la productivité du trio coréen. Après toutes ces années, les trois artistes semblent inséparables et le prouvent avec ce titre qui dénote avec la flopée des chansons hivernales du moment. Un vent d'air frais et chaleureux flotte autour des Clazziquai et on apprécie grandement.
Découvrez dès maintenant leur tout dernier clip video : "Can't go on my own".
TITRE SINGLE: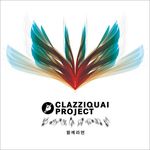 Can't go on my own
VIDEOS :
Clip
Making of
Credit : fluxus
Source : MTVK
Pichu ~