13 octobre 2012
EPIK HIGH COMEBACK [UPDATE]
EPIK HIGH COMEBACK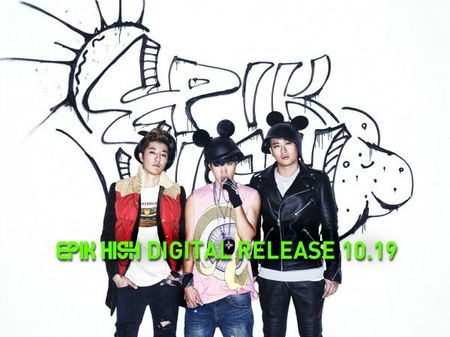 Le trio magique de YG Entertainment des Epik High prépare un retour très attendu, notamment pour des belles collaborations avec Park Bom des 2NE1 ou la jeune rookie de la famille, Lee Hi.
Il s'agit - déja - du 7e album du groupe coréen. Leur nouveau single, intitulé "It's cold", est d'ors et déja un hit. Ecoutez des maintenant l'intégralité de la piste audio d'une magnifique collaboration. Le single est sorti le 09 octobre dernier, alors que la tracklist complète de leur nouvel opus n'a pas encore été révélée. Sur la jaquette de leur nouvel album, Tablo, Mithra et DJ Tukutz prennent la pose de facon très charismatique, charisme d'autant plus decalé avec un accessoire Mickey pour le moins insolite.
La sortie de ce nouvel album est officiellement prévue pour le 19 octobre prochain.
TRACKLIST :
1. Up [ft. Park Bom]
2. Don't Hate Me
3. A Word That Shouldn't Be Said When In Love
4. It's Cold [ft. Lee Hi]
5. Regrettable [ft. Gaeko of Dynamic Duo]
6. Move Out of the Way
7. Villain
8. Ghost
9. Kill This Love
10. New Beautiful
Restez fidèles au blog pour suivre toute l'actu des vos idols préférés !
TITRE ALBUM : Vol. 7
TITRE SINGLE :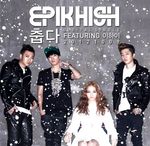 It's cold
DATE : 19/10/2012
AUDIO :
Credit : KimReiko
[UPDATE 19/10/2012]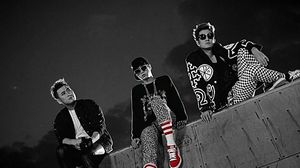 Le trio des EPIK HIGH dévoile aujourd'hui plus d'informations sur le nouvel et 7e album.
Intitulé 99, YG Entertainment révele que ce titre a plusieurs significations pour le groupe coréen, comme leur amour pour le chiffre 9. Le label a meme révélé quelques explications derriere les 10 titres composant ce nouvel album :
01. "Up" (feat. 2NE1's Park Bom) – "Ce titre est un melange de hip hop old school et de rock, et un travail unique 'power-combi' realisé par l'association Epik High et Park Bom des 2NE1."
02. "Don't Hate Me" - "Une chanson qui represente les courageux etrangers a travers (une melodie) rock alternative, et est en meme temps un single faisant la promotion de la campagne 'Anti-Hate'."
03. "A Word that Shouldn't be Said When in Love" – "(Ce titre) a propos de regretter le passe d'une facon humoristique a travers (une melodie) pop des annees 80's."
04. "It's Cold" (feat. Lee Hi) – "Une chanson sortie en avance qui a gagné le titre "all kill" dans les classements de musique grace aux voix magnifiques des Epik High et Lee Hi."
05. "Regrettable" (feat. Dynamic Duo's Gaeko) – "Une chanson qui associe le rap d'Epik High et la douce voix du membre des Dynamic Duo et a pour resultat un 'duel de la sensibilite de la rue' sur Beatbox."
06. "Move Out of the Way" – "Une chanson pour les vrais fans d'Epik High, qui sera disponible uniquement en version cd (pas version digitale)."
07. "Villain" – "Une super chanson qui crie qu'il vaut mieux etre un incroyable mauvais garcon qu'un hero terne."
08. "Ghost" – "Un triste morceau."
09. "Kill This Love" – "Une chanson sombre, classique, avec des sons electros et dubstep."
10. "New Beautiful" – "Une chanson entrainante pour 'les marginaux' qui endurent et vivent dans une societe inflexible."
Leur nouveau single "Don't hate me" (voir clip ci-dessous) fait partie de la campagne "anti hate".
Pour leur premier retour sur scene ensemble, Bom les rejoindra pour un live sur le plateau d'Inkigayo.
TRACKLIST :
01. UP (feat Park Bom 2NE1)
02. DON'T HATE ME
03. 사랑한다면 해선 안될 말 (WRONG)
04. 춥다 (IT'S COLD) (feat Lee Hi)
05. 아까워 (YOU DON'T DESERVE HER)
FEATURING 개코 OF DYNAMIC DUO
06. 비켜 (GET OUT THE WAY)
07. 악당 (THE BAD GUY)
08. GHOST (INTERLUDE)
09. KILL THIS LOVE
10. NEW BEAUTIFUL
Plus d'infos sur le reseau officiel du trio :
Facebook : http://www.facebook.com/EPIKHIGH
Site officiel : http://www.yg-epikhigh.com/
TITRE ALBUM : 99
TITRE SINGLE : Don't hate me
DATE : 25/10/2012
Prevente disponible sur YesAsia (edition simple)
VIDEO :
Credit : OfficialEpikHigh
Source : MTVK, Allkpop
Pichu ~
Commentaires sur EPIK HIGH COMEBACK [UPDATE]