25 janvier 2012
OSAMU MUKAI LIVRE SES RECETTES FRANCAISES
OSAMU MUKAI LIVRE SES RECETTES FRANCAISES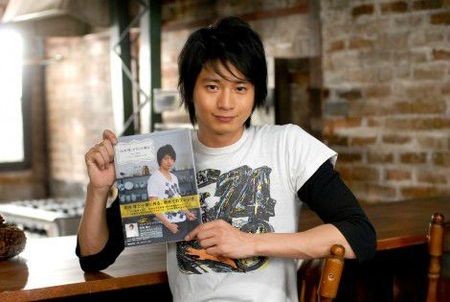 L'ancien bassiste blond du film Beck, revient en musicien et... chef cuisinier. Et pas n'importe quel cuistot car Osamu Mukai est le chef d'un restaurant francais dans le nouveau drama de FUJI TV : Hungry !
D'apres les declarations de l'acteur lui-meme, il cuisine relativement bien italien et japonais mais n'est pas familier de notre cuisine!
"I've been cooking ever since I was in middle school, and I even thought about being a chef when I was a high school student. I also had a part time job at a dining bar, so cooking has always been familiar to me." (...) "For me, French food was not that familiar; you would eat it on a special day, and it also has a very formal image. As such, I almost had no chance to cook it."
Il reconnait avoir suivi des cours de cuisine francaise pour le bien du tournage (et par la suite du livre de recettes). En effet, Osamu Mukai a annonce la sortie d'un livre de cuisine 100% francais pour le 31 Janvier 2012: Mukai Osamu Bistro Shugyou ~ Hungry ! na Kantan recipe 53.
53 recettes francaises faciles extraites du drama japonais?! Une idee originale du point du vue d'une star nippone sur la gastronomie francaise qui devrait certainement seduire les admirateurs de l'acteur mais egalement les curieux de la cuisine made in France!
A lire egalement : fiche drama
Source : Tokyohive
BIG BANG COMEBACK TEASER
BIG BANG COMEBACK TEASER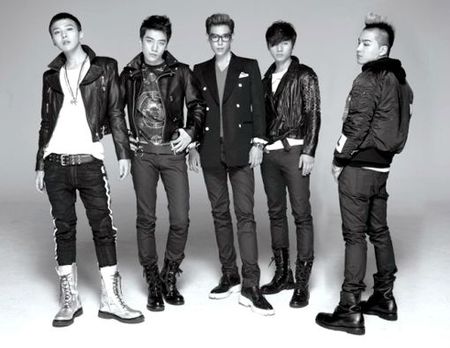 Pour le grand retour des BIG BANG, la promotion de leur nouvel album dans moins de 2 moins promet d'etre allechante. YG Entertainment et leur reseau social, YG Life, diffusent au compte goutte les informations.
Aujourd'hui, un tres court teaser vient de filtrer avec une annonce tres subtil de la sortie du prochain album. Un nouvel opus dont le single pourrait s'intituler "Alive" etant donne que l'expression est mentionnee a plusieurs reprises. Les speculations vont bon train aupres des nombreux VIPs.
Le moins que l'on puisse dire est que le staff autour des BIG BANG savent creer un buzz et surtout attiser l'impatience des fans.
En attendant plus d'infos concretes autour du nouveau bebe made in YG Family, (re) visionnez le dernier live des BIG BANG sur le plateau de Music Station il y a quelques jours.
BLOG OFFICIEL : YG LIFE
TEASER :
DATE : Mars 2012
(c) BIG BANG Youtube
VIDEO :
"Tonight" live @ Music Station 20.01.2012
Source : allkpop
Pichu ~