18 janvier 2012
DAL SHABET COMEBACK
DAL SHABET COMEBACK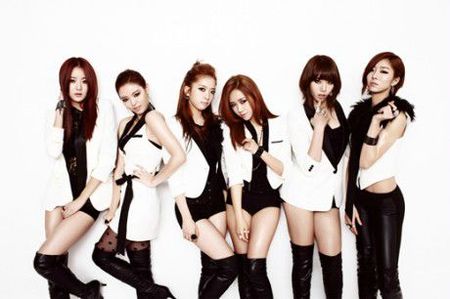 Les anciennes rookies de la planete pop coreenne sont de retour avec un tout nouveau concept.
Pour leur 4e album, les Dal Shabet ont abandonne leur look agyeo pour un look plus mature et plus classy. Certains fans ont meme baptise leur nouveau concept "dark lady". En effet, pour leur comeback le girls band a decide de mettre les bouchees doubles pour "tuer" les charts.
Un membre du staff a declare que ce nouveau concept a pour but de montrer aux fans une nouvelle facette du groupe afin que le public decouvre tout le potentiel de ces idols.
"Dal Shabet's new album 'Hit U' will show a whole different side to the group and you will get to see their change and potentional in their new album. [Dal Shabet] are no longer rookies and will be showing a more mature side to each of the members. We hope for your interest and support." (allkpop)
TRACKLIST :
01. Fire it up
02. Hit U (feat. Bigtone)
03. Chu Ma boy
04. Dream in U Remix
05. Hit U Remix (feat. Bigtone)
06. Hit U (version instrumentale)
Aujourd'hui, un court teaser pour "Hit U" vient de sortir.
TITRE ALBUM :

Vol. 4
TITRE SINGLE : Hit U
DATE : 26/01/2012
Prevente disponible sur YesAsia
TEASER :
Source : allkpop
Pichu ~