15 janvier 2012
GHETTO JUSTICE
GHETTO JUSTICE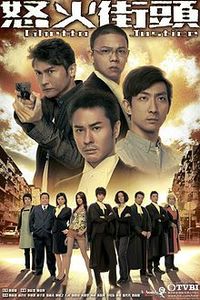 ORIGINE: HONG KONG
TITRE : GHETTO JUSTICE
AUTRE TITRE : Anger on the streets
TITRE ORIGINAL: 怒火街頭
ANNEE DE SORTIE : 2011
GENRE: DRAME, JUSTICE
NOMBRE D'EPISODES: 20
DIFFUSEUR: TVB
SITE OFFICIEL : http://programme.tvb.com/drama/ghettojustice
SUITE : Ghetto Justice 2
CASTING:
KEVIN CHENG (Network love story, 2002; Burning flame 2, 2002; Not just a pretty face, 2003; Yummy yummy,
2005; The seventh day, 2008; Last one standing, 2008; Only you, 2011)
aka Law Lik Ah / LA Law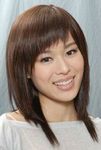 MYOLIE WU (Triumph in the skies, 2003; War of In Laws, 2005; To grow with love, 2006; When a dog loves a cat, 2008; The master of Tai Chi, 2008; Burning flame 3, 2009; The rippling blossom, 2011)
aka Kris
SAM LEE (Chinese Paladin, 2005; Sasori, 2008; 72 tenants of prosperity, 2010)
aka Ting Ka Fu
SYNOPSIS : LA Law est un avocat legendaire qui pratiquait la profession simplement pour une reputation et une gloire personnelle. Il finit par comprendre que la justice n'est pas un droit acquis seulement pour les privilegies. Desormais, il officie dans Legal Advice Center de Sham Shui Po avec son ami Ting Ka Fu et son cousin George Mike Jr. Il en vient meme a devenir le hero du petit peuple du quartier. Kris, egalement avocate, etait une admiratrice de LA Law, du temps de ses exploits, mais commence a le mepriser pour devenir un avocat ghetto.
OST :
VIDEO:
Episode 1 VO
AUDIO :
Generique de debut